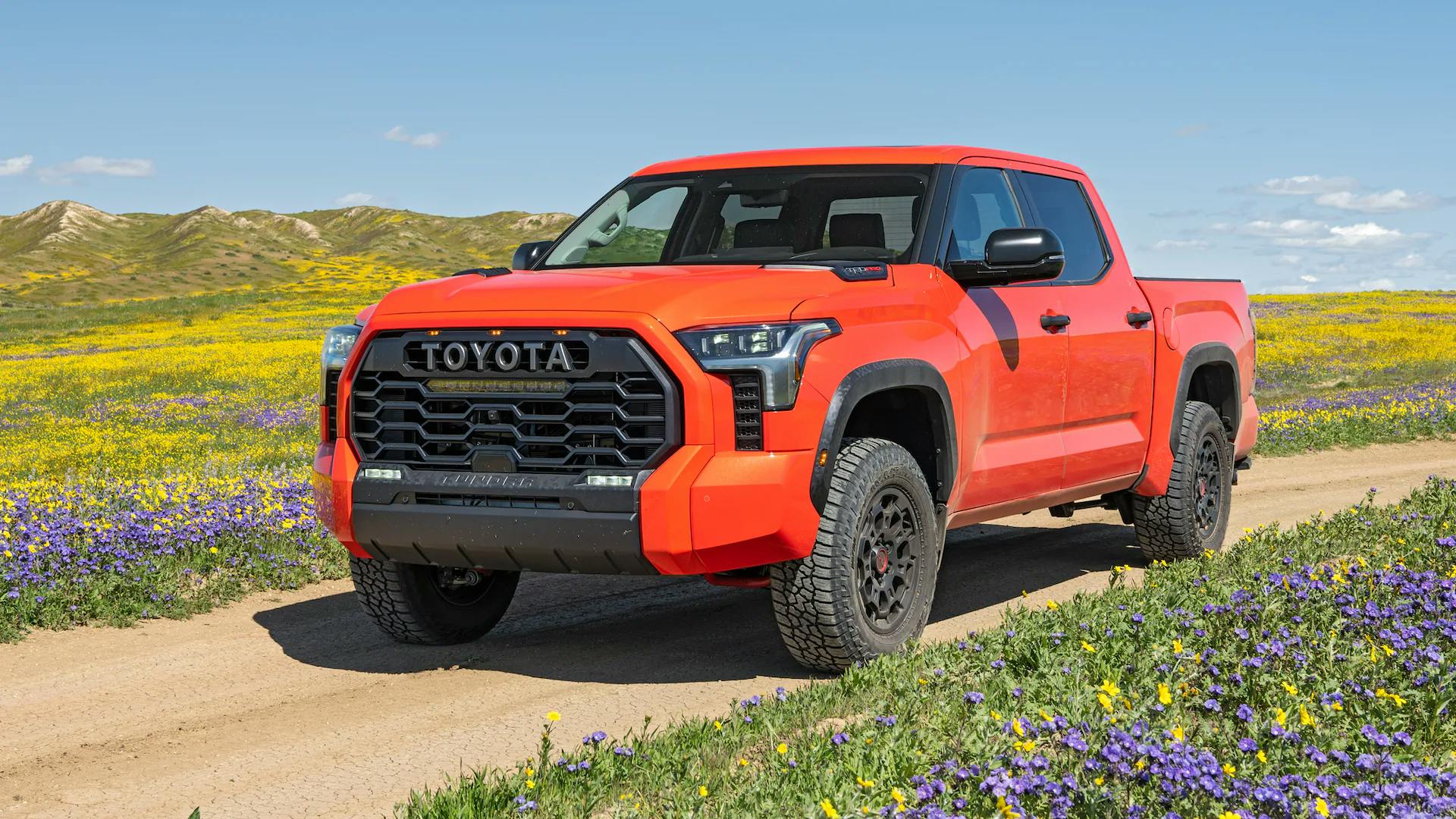 The Toyota Tundra: Power, Durability, and Reliability in a Full-Size Truck
When it comes to full-size trucks, few names are as synonymous with reliability, durability, and power as the Toyota Tundra. Since its debut in 1999, the Tundra has established itself as a formidable contender in the fiercely competitive truck market, consistently delivering impressive performance both on and off the road. With its robust capabilities, advanced features, and unwavering reputation for quality, the Toyota Tundra continues to capture the hearts of truck enthusiasts worldwide.
Unmatched Power and Performance:
The Toyota Tundra is renowned for its impressive power and performance. Under the hood, drivers have the option to choose between two robust engine choices: a 5.7-liter i-FORCE V8 engine and a 3.5-liter V6 engine with a twin-turbocharger. The V8 engine offers an impressive 381 horsepower and 401 lb-ft of torque, ensuring that the Tundra can effortlessly handle heavy towing and hauling tasks. Whether you're towing a boat, hauling construction equipment, or embarking on an off-road adventure, the Tundra's powertrain delivers the muscle and capability to get the job done.
Durability and Ruggedness:
Built with a commitment to ruggedness and durability, the Toyota Tundra is engineered to withstand the toughest conditions. Its fully boxed frame construction, reinforced bed, and sturdy suspension system provide a solid foundation that can handle heavy loads and navigate challenging terrains with ease. The Tundra's durability is further enhanced by features such as a heavy-duty cooling system, an available TRD Pro skid plate, and an integrated trailer brake controller, all designed to ensure that the truck can conquer any obstacle in its path.
Cutting-Edge Safety and Technology:
The Toyota Tundra prioritizes safety, incorporating a wide range of advanced safety features to protect both drivers and passengers. The Toyota Safety Sense™ suite comes standard on all Tundra models and includes features such as Pre-Collision System with Pedestrian Detection, Lane Departure Alert, Automatic High Beams, and Dynamic Radar Cruise Control. These technologies work together to enhance driver awareness, mitigate collisions, and provide a secure driving experience.
In terms of technology, the Tundra offers a host of innovative features to enhance convenience and connectivity. The available 8-inch touchscreen infotainment system integrates seamlessly with smartphones, allowing for hands-free calling, navigation, and music streaming. Additionally, features like Apple CarPlay, Android Auto, and a premium audio system elevate the driving experience, keeping occupants entertained and connected on every journey.
Comfort and Versatility:
The Toyota Tundra is not just a workhorse; it also offers a comfortable and versatile interior. The spacious cabin provides ample legroom and headroom for both front and rear passengers, ensuring a pleasant ride for everyone. Premium materials, thoughtful design, and advanced climate control systems contribute to a refined and comfortable interior ambiance.
The Tundra's versatility shines through its available configurations, including multiple bed lengths and cab styles, allowing buyers to choose a setup that best suits their needs. Whether you're hauling cargo for work or planning a family adventure, the Tundra adapts to accommodate your lifestyle.
With its powerful performance, exceptional durability, advanced safety features, and comfortable interior, the Toyota Tundra continues to be a top choice for truck enthusiasts. Whether you need a reliable work truck or a vehicle that can handle rugged off-road adventures, the Tundra delivers on all fronts. Toyota's commitment to quality and innovation is evident in every aspect of the Tundra's design, making it a compelling option in the highly competitive full-size truck market.
Pick out your new Toyota Tundra HERE at Diehl Toyota of Hermitage!
Back to Parent Page