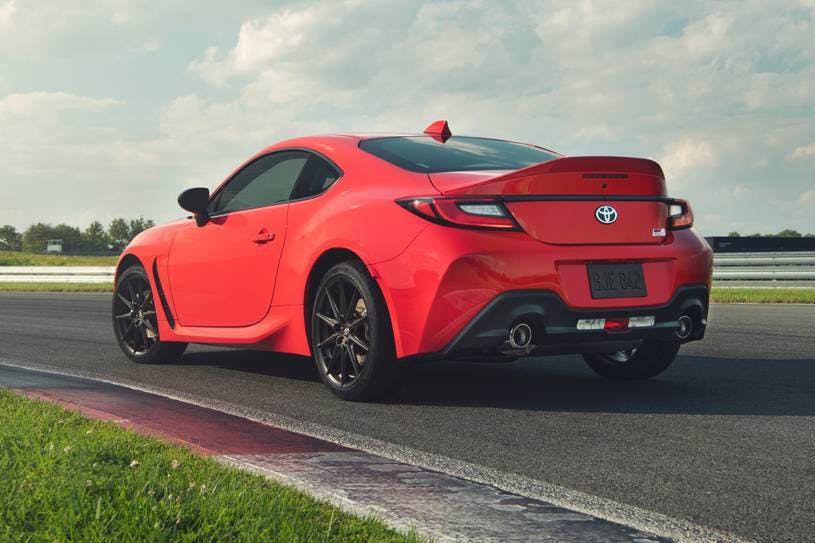 Precision in Motion: The 2023 Toyota GR86
In the exhilarating world of sports cars, the 2023 Toyota GR86 stands out as a true testament to the art of precision engineering and unparalleled performance. With its sleek design, powerful engine, and precise handling, this vehicle embodies the essence of a true sports car, inviting drivers to embrace the road with unmatched excitement and agility. As the latest addition to Toyota's esteemed lineup, the GR86 redefines the driving experience, offering a perfect blend of power, style, and innovation that sets a new standard in the world of high-performance vehicles.
Sleek Design and Aerodynamic Precision:
The 2023 Toyota GR86 commands attention with its sleek and aerodynamic exterior design, exuding an aura of sophistication and power. From its striking front grille to its sporty contours, every element of this vehicle's design is meticulously crafted to optimize aerodynamics and enhance performance. With its low center of gravity and dynamic lines, the GR86 ensures unparalleled stability and control, allowing drivers to navigate corners and straightaways with precision and confidence, making every drive an exhilarating experience.
Unmatched Performance and Power:
Beneath the hood, the 2023 Toyota GR86 is powered by a robust and responsive engine that delivers an exhilarating performance, whether on the track or the open road. With its impressive horsepower and torque, this sports car is designed to offer an adrenaline-pumping driving experience that never fails to excite. The meticulously tuned suspension system and responsive handling further enhance the driving dynamics, ensuring that every twist and turn is met with unmatched precision and agility, setting a new benchmark for high-performance sports cars.
Intuitive Technology and Connectivity:
Step inside the 2023 Toyota GR86, and you'll find yourself surrounded by an array of intuitive technologies and driver-centric features that amplify the driving experience. From the advanced infotainment system to the seamless connectivity options, this sports car seamlessly integrates technology with performance, keeping drivers connected and engaged on every journey. With its user-friendly interface and smart functionalities, the GR86 ensures that drivers remain in control and connected, whether navigating city streets or conquering the racetrack.
Safety and Reliability:
Toyota's commitment to safety is evident in the 2023 GR86, which comes equipped with a comprehensive suite of advanced safety features and driver-assistance technologies. From its robust structural integrity to its cutting-edge safety systems, this sports car prioritizes the security and well-being of both the driver and passengers, ensuring a safe and confident driving experience, no matter the road conditions or driving environment.
The 2023 Toyota GR86 is not just a sports car; it is a manifestation of the perfect synergy between power, precision, and performance. With its striking design, exhilarating performance, and advanced technologies, this vehicle sets a new standard for the ultimate driving experience, inviting you to embrace the road with unmatched excitement and elegance.
Back to Parent Page