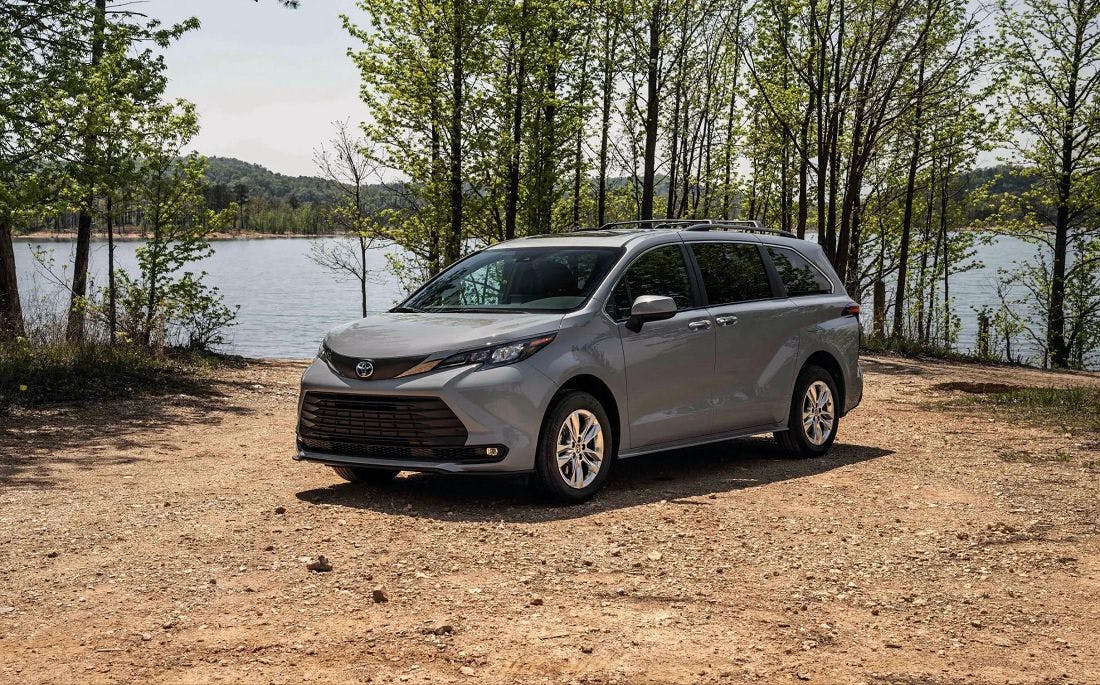 Discover the 2024 Toyota Sienna Platinum
Prepare to experience the epitome of luxury and innovation with the upcoming 2024 Toyota Sienna Platinum. Toyota, renowned for its commitment to quality and excellence, is set to launch an exceptional addition to their lineup, redefining the concept of a premium family minivan. The 2024 Toyota Sienna Platinum promises to elevate the driving experience for families and individuals alike, offering a perfect blend of comfort, style, and advanced technology.
Sophisticated Design and Unmatched Comfort
The 2024 Toyota Sienna Platinum sets a new standard for elegance and sophistication. Boasting a sleek and modern exterior design, this minivan exudes a sense of premium craftsmanship and attention to detail. From its refined front grille to the stylish LED headlights and premium alloy wheels, every aspect of the Sienna Platinum's design reflects Toyota's dedication to creating a vehicle that stands out on the road.
Step inside, and you'll be greeted by a luxurious and spacious cabin designed to provide the utmost comfort and convenience. With its premium leather upholstery, state-of-the-art entertainment system, and advanced climate control features, the Sienna Platinum ensures that every journey is as enjoyable as it is comfortable. The thoughtful integration of versatile seating configurations and ample cargo space further enhances the Sienna's reputation as the ultimate family-friendly vehicle.
Innovative Technology and Safety Features
The 2024 Toyota Sienna Platinum is not only luxurious but also technologically advanced. Equipped with the latest infotainment system and connectivity options, this minivan ensures that every passenger stays entertained and connected on the go. The inclusion of advanced driver-assistance technologies prioritizes safety, providing peace of mind for both the driver and passengers. With features such as adaptive cruise control, lane departure warning, and automated emergency braking, the Sienna Platinum goes above and beyond to prioritize the safety of its occupants.
Unparalleled Performance and Efficiency
Under the hood, the 2024 Toyota Sienna Platinum combines power and efficiency seamlessly. With its robust engine and smooth handling, this minivan delivers a dynamic driving experience that exceeds expectations. The Sienna Platinum's impressive performance, combined with its exceptional fuel economy, makes it an ideal choice for those seeking both power and practicality in their vehicle.
Anticipate the Unveiling
Prepare to witness the arrival of the 2024 Toyota Sienna Platinum and experience a new level of luxury and comfort in the world of family minivans. Stay tuned for the official launch, where you can explore the full range of features and options that make this vehicle an exemplary choice for modern families. With its sophisticated design, innovative technology, unparalleled comfort, and exceptional performance, the Toyota Sienna Platinum is set to redefine the driving experience for families everywhere.
The 2024 Toyota Sienna Platinum embodies Toyota's commitment to delivering excellence and luxury in every aspect of the driving experience. With its blend of sophisticated design, innovative technology, unmatched comfort, and top-notch safety features, this minivan is poised to set a new benchmark for premium family vehicles. Prepare to embark on a journey of luxury and comfort with the 2024 Toyota Sienna Platinum and discover a whole new level of driving enjoyment for you and your family.

Diehl Toyota of Hermitage
November 8, 2023
Back to Parent Page