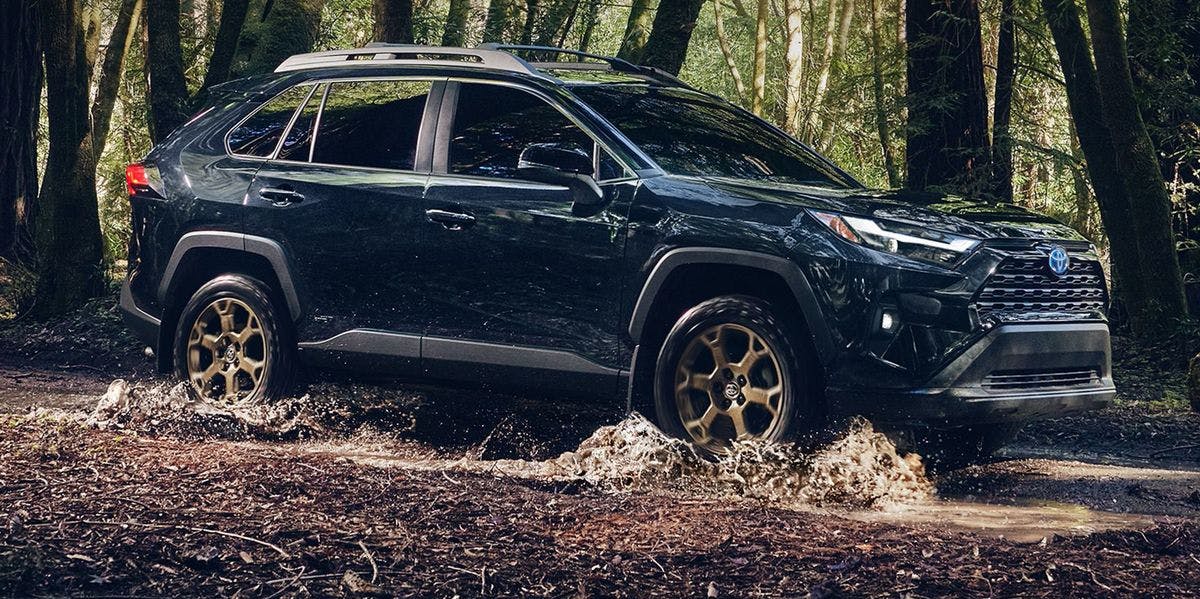 2023 RAV4 Hybrid – A Game-Changer in Sustainability
In a world where sustainability and efficiency are paramount, the 2023 RAV4 Hybrid is a testament to Toyota's commitment to eco-conscious automotive innovation. This dynamic SUV blends power, style, and environmental responsibility. In this blog post, we'll explore the remarkable features and benefits of the 2023 RAV4 Hybrid, setting it apart as a game-changer in the automotive industry.
Seamless Performance
Toyota's cutting-edge hybrid technology powers the 2023 RAV4 Hybrid. Its hybrid powertrain combines a responsive 2.5-liter four-cylinder engine with an electric motor. This dynamic duo delivers not only robust acceleration but also impressive fuel efficiency. The result? A ride that seamlessly transitions between gas and electric power to provide an engaging driving experience.
Exceptional Fuel Efficiency
One of the standout features of the 2023 RAV4 Hybrid is its exceptional fuel efficiency. With an estimated 41 MPG in the city and 38 MPG on the highway, this SUV takes eco-friendliness to a whole new level. Say goodbye to frequent gas station visits and hello to longer, more sustainable journeys.
Striking Exterior Design
The 2023 RAV4 Hybrid boasts a bold, rugged design that will turn heads. Its sharp lines, distinctive grille, and LED headlights create an eye-catching presence on the road. And, of course, this SUV is available in an array of stunning colors to suit your style.
Eco-Friendly Interior
Step inside, and you'll find an interior that prioritizes comfort, technology, and sustainability. The cabin features available SofTex® seats, a synthetic leather alternative that's durable and environmentally friendly. Plus, including recycled materials in various components underscores Toyota's commitment to eco-conscious design.
Toyota Safety Sense™ 2.0
Safety is always a top priority, and the 2023 RAV4 Hybrid doesn't disappoint. It comes equipped with Toyota Safety Sense™ 2.0, a suite of advanced safety features that includes adaptive cruise control, lane departure alert, and a pre-collision system with pedestrian detection. These technologies work together to give you peace of mind on every journey.
Advanced Technology
Stay connected and entertained on the go with the 2023 RAV4 Hybrid's advanced infotainment system. With features like Apple CarPlay®, Android Auto™ compatibility, and an 8-inch touchscreen display, you'll easily access your favorite apps, music, and navigation.
The 2023 RAV4 Hybrid is more than just an SUV; it symbolizes Toyota's dedication to a greener future. With its powerful yet efficient hybrid technology, stylish design, and advanced safety features, this vehicle is poised to revolutionize how we think about sustainable driving.
If you're ready to make a statement on the road while reducing your carbon footprint, the 2023 RAV4 Hybrid is the perfect choice. Visit Diehl Toyota of Hermitage today and experience the future of automotive innovation.
Back to Parent Page