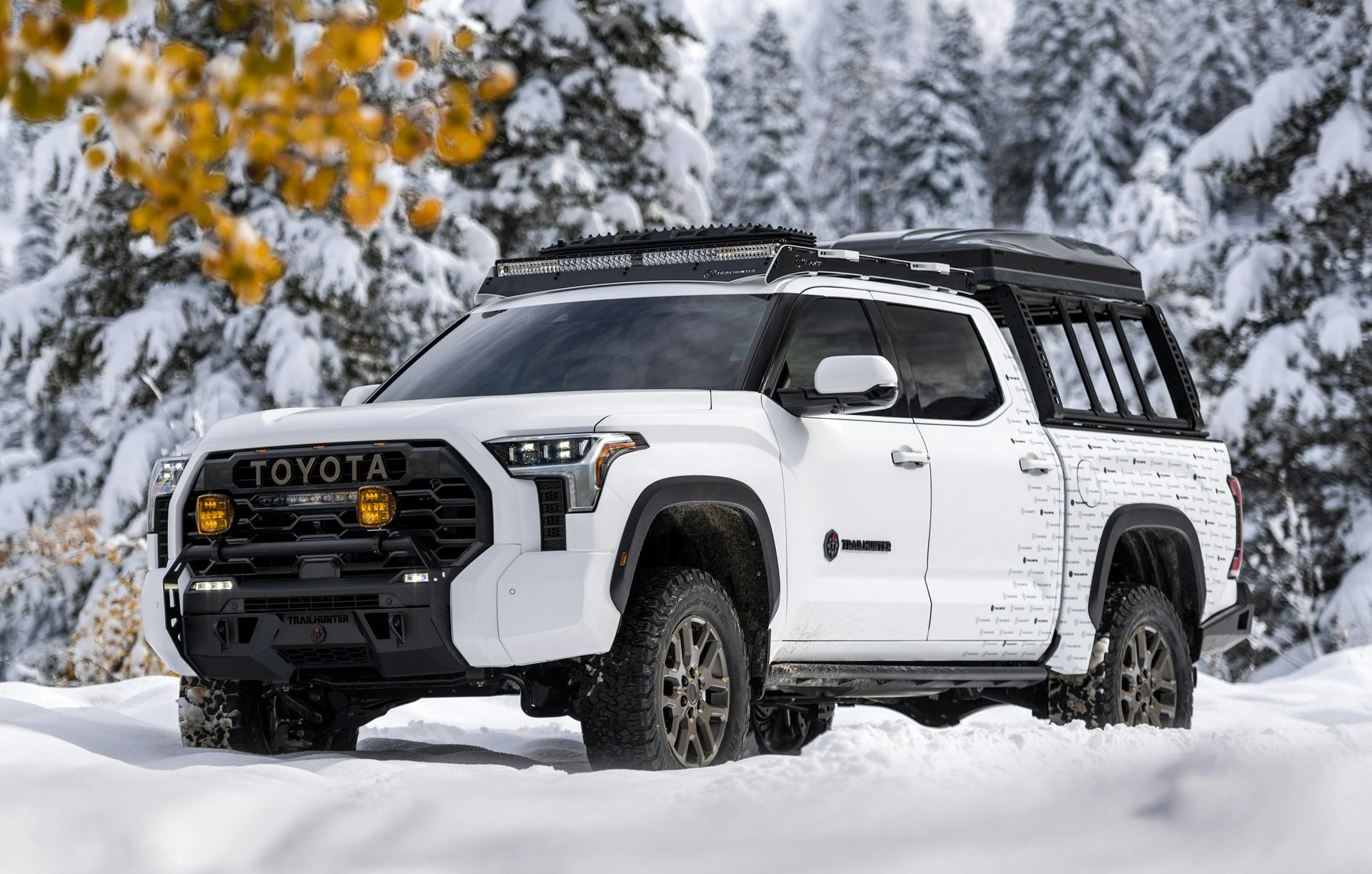 Introducing the 2024 Toyota Tacoma TrailHunter
Toyota has recently announced the release of a new trim level for their popular Tacoma pickup truck. The 2024 Toyota Tacoma Trailhunter is designed to be the ultimate off-road machine, with a range of features and upgrades that make it more capable than ever before.
The Trailhunter builds on the foundation of Tacoma's already impressive off-road performance with a range of new features and technologies that take it to the next level. One of the most significant upgrades is including a new suspension system, which provides improved clearance and articulation for tackling even the roughest terrain.
The Trailhunter also has several other features that make it ideal for off-road adventures. These include a locking rear differential, skid plates to protect the undercarriage, and a multi-terrain select system that allows the driver to adjust the vehicle's settings to match the specific terrain they are driving on.
In addition to its off-road capabilities, the Trailhunter has several features that make it a comfortable and convenient vehicle for everyday use. These include a large touchscreen display with integrated navigation and smartphone connectivity, a premium sound system and a range of safety features such as blind-spot monitoring and adaptive cruise control.
The exterior of the Trailhunter has also been given a distinctive look, with a range of design elements that set it apart from other Tacoma models. These include blacked-out trim pieces, unique badging, and a rugged skid plate that gives the vehicle a more aggressive appearance.
Overall, the 2024 Toyota Tacoma Trailhunter is an exciting addition to the Tacoma lineup and sure to appeal to off-road enthusiasts and anyone who values rugged capability and performance. With its range of features and upgrades, the Trailhunter is an impressive vehicle that will impress drivers and passengers alike. If you're looking for a pickup truck that can handle any challenge you throw its way, the Trailhunter is worth a closer look.
Back to Parent Page