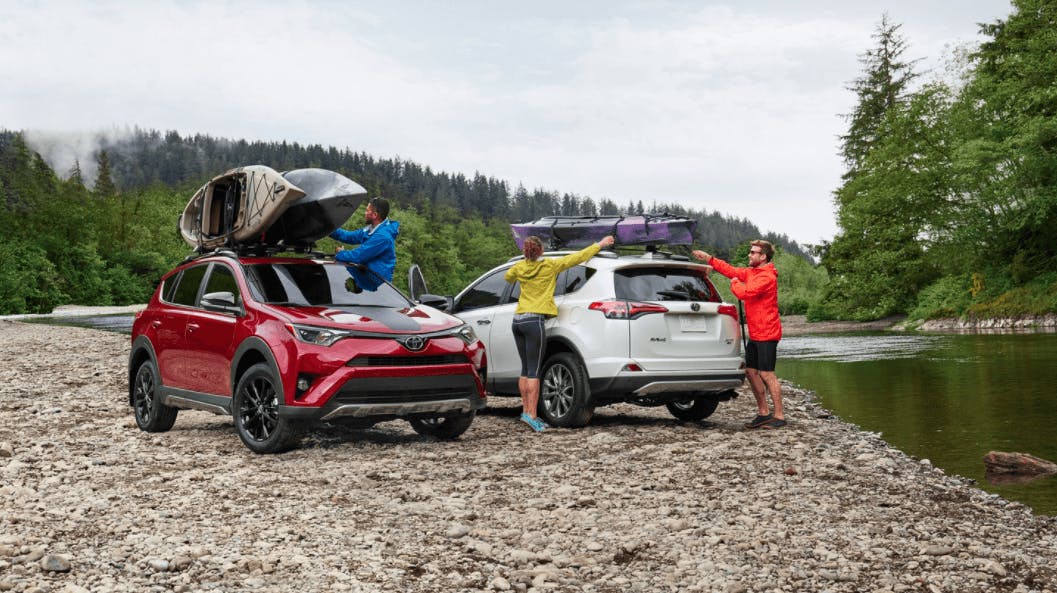 The Perfect Toyota Vehicles for Unforgettable Summer Adventures
Summer is a time for exploration, outdoor activities, and unforgettable adventures. Whether you're planning a road trip, camping in the wilderness, or simply enjoying a weekend getaway, having the right vehicle can make all the difference. When it comes to reliability, performance, and versatility, Toyota vehicles are renowned for their outstanding quality. Let's explore some of the best Toyota vehicles that are perfect for your summer escapades, ensuring you make the most out of every moment.
Toyota 4Runner: If you're seeking a vehicle that combines ruggedness with off-road capabilities, the Toyota 4Runner is a top choice. Its robust body-on-frame construction, ample ground clearance, and advanced four-wheel-drive system make it an ideal companion for tackling challenging terrains. With generous cargo space and optional third-row seating, you can bring along all your camping gear and travel companions for an epic summer adventure.
Toyota Tacoma: For those who enjoy venturing off the beaten path but also require the utility of a pickup truck, the Toyota Tacoma is a reliable option. With its durable build, impressive towing capacity, and available off-road packages like the TRD Pro, the Tacoma is ready to conquer any trail. The versatile bed can accommodate camping gear, bikes, or even a kayak, allowing you to make the most of your outdoor experiences.
Toyota RAV4: The Toyota RAV4 is an excellent choice for summer adventurers seeking a balance between fuel efficiency, versatility, and comfort. With its available all-wheel drive, generous cargo space, and optional Adventure grade, the RAV4 can effortlessly transport you and your gear to your desired destinations. Its advanced safety features and comfortable interior make it a great choice for long road trips with family and friends.
Toyota Land Cruiser: If you're looking for the ultimate luxury SUV that can handle any terrain, the Toyota Land Cruiser should be on your radar. This iconic vehicle boasts incredible off-road capabilities combined with a spacious and lavish interior. The Land Cruiser's legendary reliability and robust design make it a perfect choice for exploring remote destinations while indulging in comfort and refinement.
Toyota Sienna: For families seeking a vehicle that can accommodate both passengers and cargo, the Toyota Sienna minivan is an excellent choice. With its spacious and flexible seating options, ample storage capacity, and available all-wheel drive, the Sienna ensures that everyone can travel in comfort while bringing along all the necessary gear for summer adventures.
Toyota offers a diverse range of vehicles that cater to different types of summer adventures. Whether you're seeking off-road capabilities, cargo space, fuel efficiency, or luxury, there's a Toyota vehicle that will suit your needs. From the rugged 4Runner and Tacoma to the versatile RAV4 and Sienna, and the luxurious Land Cruiser, Toyota's commitment to quality, reliability, and performance ensures that your summer adventures will be unforgettable. So, buckle up and embark on an incredible journey, knowing that your Toyota vehicle will take you wherever your wanderlust leads.
Call or Visit Diehl Toyota of Hermitage today to pick out your new Toyota!
Back to Parent Page