Why Lease or buy 2020 Toyota Camry near Pittsburgh PA
The Toyota Camry has been America's bestselling mid-size sedan in America for as long as some people have been alive. It's the ultimate mid-size sedan on every count that matters, and it even throws in a few more "bests" in things that people don't particularly pay much attention to. If you want a great mid-size sedan, you'll always at least consider a Camry. It's elegant, affordable, and now it even comes in an off-road model (that's right, an off-road Camry). We're here to give you the rundown on the 2020 Toyota Camry near Pittsburgh, a model that's adding one more "best" and "first" to its historical run.
*Not actual vehicle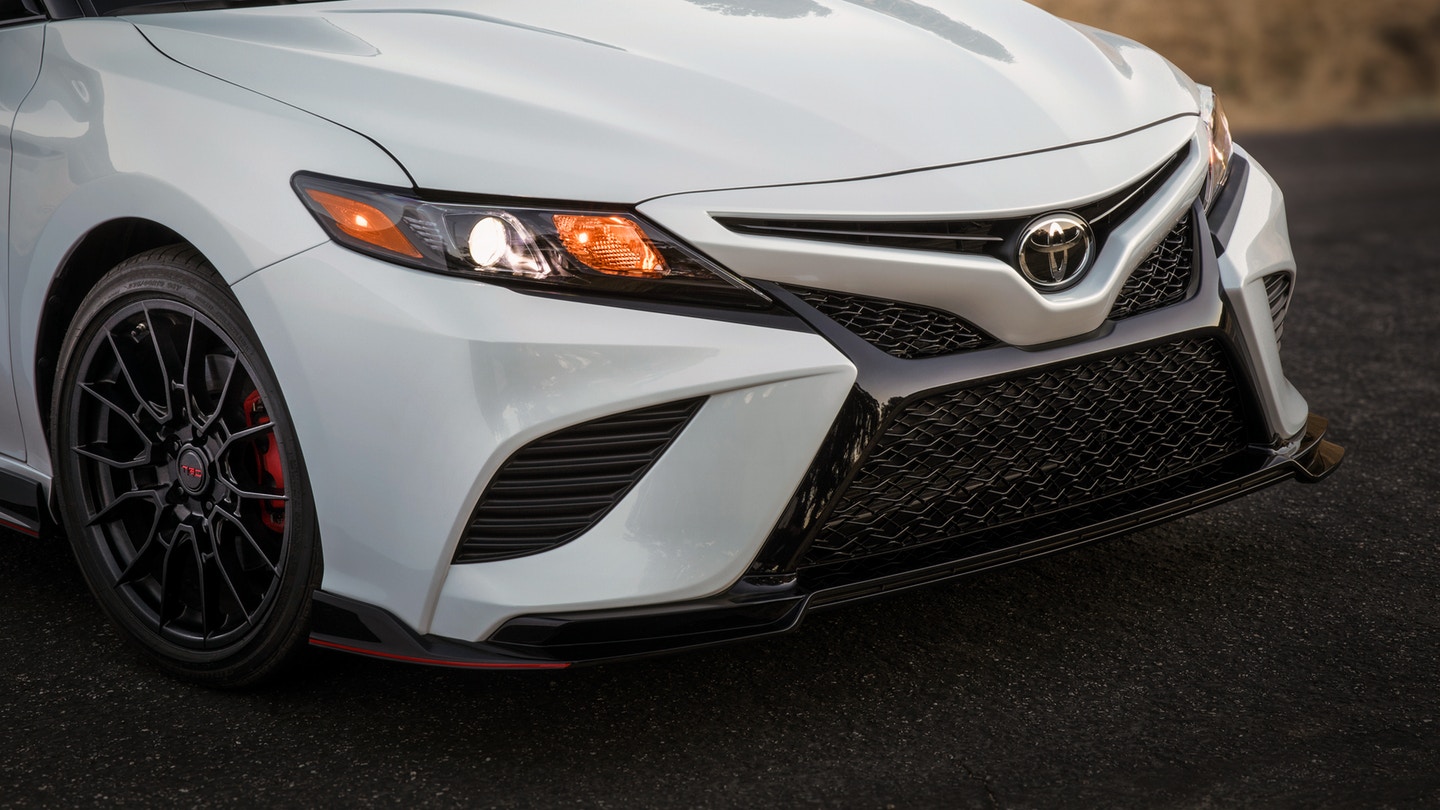 Exterior – Toyota Camry
The 2020 Toyota Camry near Pittsburgh is serving up massive amounts of sedan style this year. It's redesigned in a way that somehow manages to up its elegance and style even more, with bold LED headlights and a sculpted design that runs from grille to back. The biggest news, though, is the design of the TRD and its 19-inch matte black TRD wheels (grab some Bridgestone Potenza tires with that, too). It's throwing in massive sportiness here with gloss black front splitter, dual exhaust with stainless steel tips, and a remarkable number of colors options that include Supersonic Red. If you now know that you've got to have that one, Diehl Toyota of Hermitage specials can help you grab the TRD.
*Not actual vehicle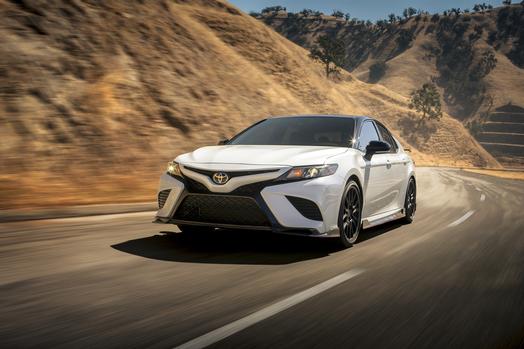 Interior – 2020 Toyota Camry
The 2020 Toyota Camry has, in our opinion, the nicest interior of any mid-size sedan on the market in its price range or even any other. You don't have to have everything and the kitchen sink to have a luxury sedan. For what it is, it doesn't get any better than the Camry. You'll find cloth and leather-trimmed options to serve you on either luxury or on budgeting. Its TRD trim even gets beautiful floor mats with a red border for optimal styling here. Any trim of Camry you choose, though, is going to give you that perfect combination of luxury and economy, along with a lot of headroom and legroom to enjoy the peaceful ride. The cabin is even quieter this year. A power sunroof can make things a little louder, though, by bringing the sounds and beautiful sights of the outdoors right into the cabin. It's available on some trims and standard on others.
*Not actual vehicle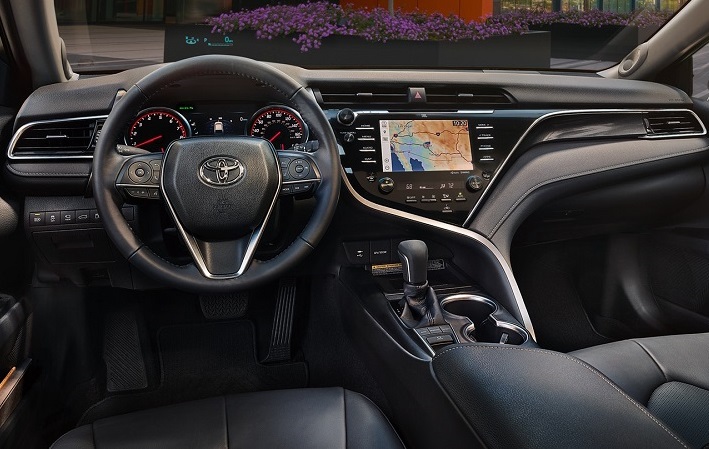 The Technology & Safety Features – 2020 Toyota Camry
The technology on the new Camry is impressive indeed. It features a standard 7-inch touchscreen infotainment system with Apple CarPlay and Android Auto, but you can easily get an 8-inch touchscreen on a higher trim or on a tech package. You'll also appreciate the premium audio system that Toyota throws in this year. Ask us to listen to it when you visit us! For our part, we love both touchscreens, but if you can possibly grab the 8-inch, it's well worth it.
Safety is exactly as perfect as you would expect on one of Toyota's flagship models. You get world class blind spot monitoring via sensors, parking assist, great camera views on your interior, and then of course, there's that well-known durability built right into the frame of your Camry. You don't get to be the most popular mid-size sedan in history by leaving safety out of the equation. This year's Camry is safer than ever, with more driver-assist features than at any point in the model's history.
Trim Levels
Choose from the L, LE, SE, XSE, XLE and TRD trims. Your TRD will be your one of a kind, off-road Camry, so if you want to finally off-road in a mid-size sedan, here's your chance!
Request 2020 Toyota Camry Specials in Hermitage serving Pittsburgh, New Castle PA
Diehl Toyota of Hermitage specials are here to continue serving Pittsburgh New Castle Mercer with great values on the vehicles that matter most in the world today. The Camry is definitely one of the finest automobiles you can buy in any price range. It's a mid-size sedan that somehow continues getting better each and every year. And we wouldn't have it any other way. The 2020 Camry is here now, and you can test drive it today. Just give us a call, write to us, or stop by and see us. We'll have your favorite trim of Camry ready to roll out.